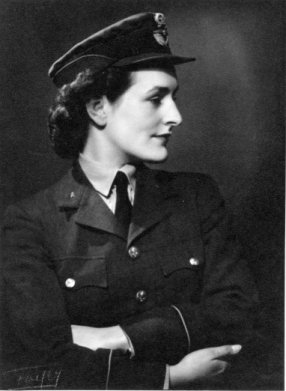 The Women's Royal Air Force of 1918 had been disbanded; it was reformed as the Women's Auxiliary Air Force for the 1939-45 war.
The term Auxiliary had been chosen to indicate that women volunteers were not fully part of the RAF. The Auxilliary status is indicated by a small brass letter A on her collar.
WAAF other ranks wore the letter in cloth under the eagles on each shoulder but this wa discontinued later in the war.
In the WAAF a thin single rank ring indicates an Assistant Section Officer

.