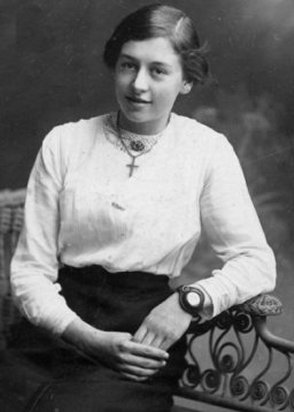 What appears to be a clumsy wristwatch, is in fact a leather case and wrist strap holding a ladies fob watch.
True wristwatches were available from continental Europe but were extremely expensive.
This leather case with strap was a popular compromise. Many women already owned a ladies size fob watch which were worn on late Victorian and early Edwardian clothing.When the blouse and skirt came to dominate daywear fashion this leather watch wrist-strap appeared.
Actual wristwatches do rarely appear in Edwardian photographs but it is safer to presume a later date.
Ladies wristwatches frequently appear in photographs from the end of or after the Great War when these leather wriststraps disappeared.